Grasshopper Manufacture Zine!
2020
★ LET'S PUNK! GhM Zine is a collaborative fanzine project centered around Suda51/Grasshopper Manufacture games.

To order a digital version of GHM Zine Vol. 1 or 2, please visit our Gumroad page.

Find our contributors here:
Volume 1 ★ Volume 2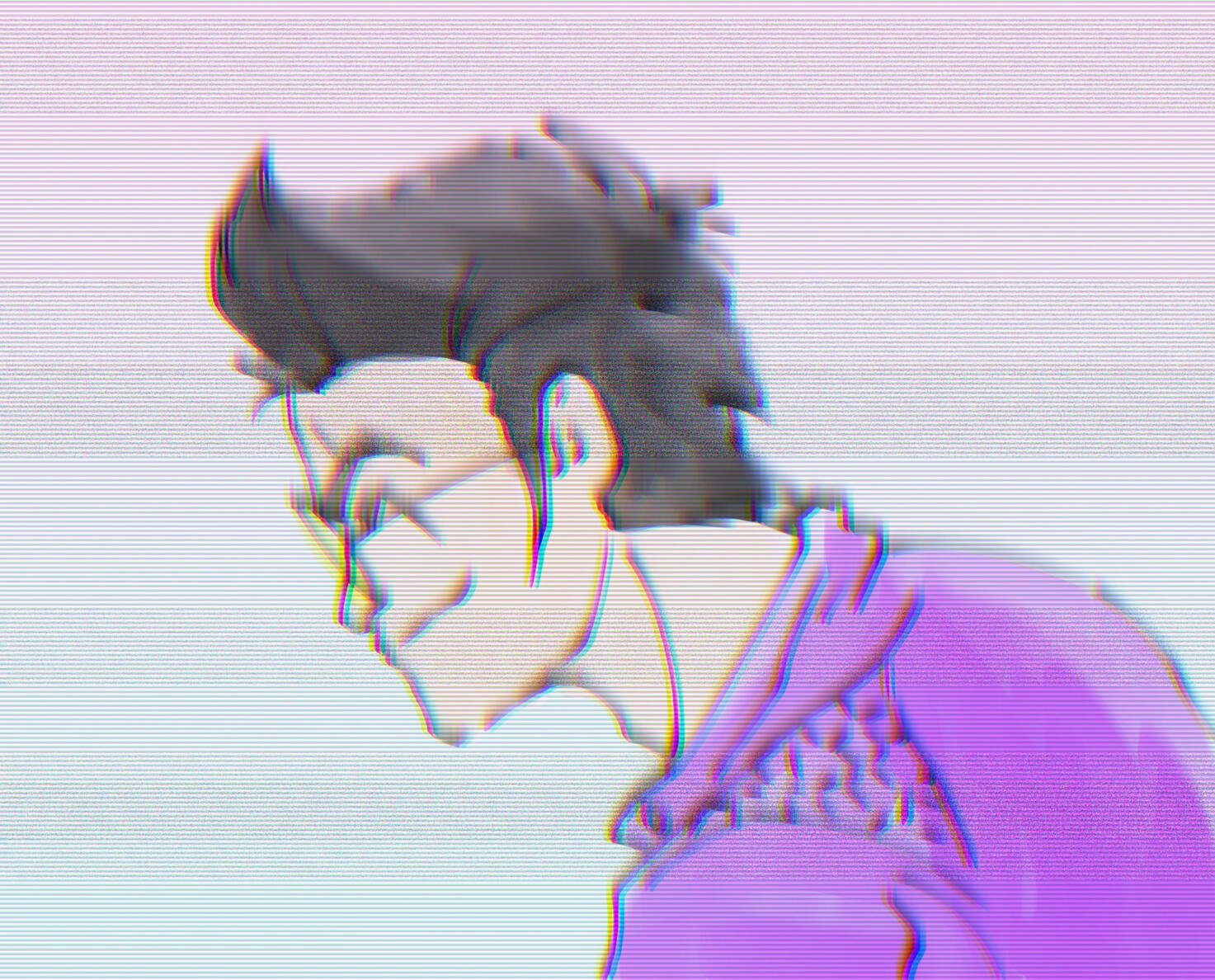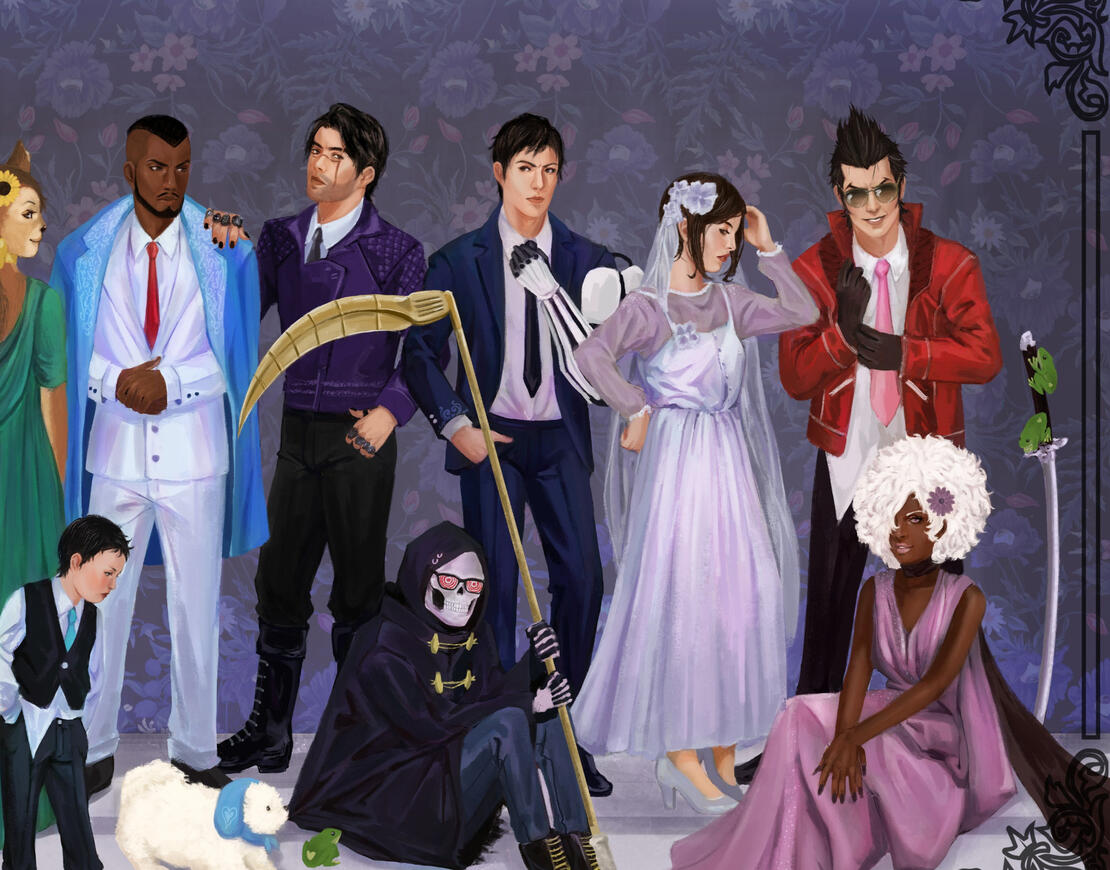 About
Grasshopper Manufacture Zine is a charity fanzine project for Suda51 and Grasshopper Manufacture games.

The first volume of GhM Zine featured over 40 artists and writers. It was nearly 100 pages of art, fiction, and essays, created and sold in the name of charity. This volume was completed in the late summer of 2018 and raised an incredible $2600 for Doctors Without Borders.

Volume 2 of GhM Zine featured 33 artists and writers and included 90 pages of art, fiction, and essays. We also organized GHM ZINE EP, a 5-track fan music compilation. Completed in January 2021, this volume raised $2800 for Modest Needs, $2800 for the Transgender Law Center, and an additional $300 for Doctors Without Borders.

Physical sales of GhM Zine are closed, but you can still buy digital copies of both volumes on Gumroad.
Templates
Here are various templates you can use to format your pieces.

Please note that your image must be large enough to hide the entire template. However, the pink part of the template (the bleed area) will be cut away and discarded during the printing process. This means that important elements of your artwork such as your signature or a border must cover up to the green part of the template (the trim line). The use of these templates is to ensure that none of the pages in the final, printed version of the zine do not have white lines at the edge of the pages.

If you have difficulty using this template or do not understand it, please reach out to the mods. If your image is not formatted correctly (it must be in the right size and CYMK) it is grounds for disqualification by the time the second check-ins come around.

These templates are already converted to CYMK except for the PNG.

•PSD
•PDF
•PNG
FAQ
Are you affiliated with GhM or Suda at all?
We are not! All characters, games, and source materials are owned by Suda51, Grasshopper Manufacture, GungHo, and other respective companies. We do not claim ownership over anything except our own art and writing as fans.

Are you making any money off this project?
Nope! The production of GhM Zine will be completely nonprofit. All proceeds from zine sales will be put towards production costs and providing contributors with complimentary copies of the zine. Any additional profits will be donated to a charity. Our charity for V1 was Doctors Without Borders; for V2, we will be splitting all funds raised between the Transgender Law Center and Modest Needs.

HOWEVER, artists maintain the rights to their own pieces: anything submitted to the zine can be used however the original artist likes once this project has concluded.

Okay, cool! How do I get involved?
With Volume 2 just being published in January of 2021, it's hard to say when we'll be coming together to make a Volume 3. We encourage anyone interested in making a zine to go for it, however!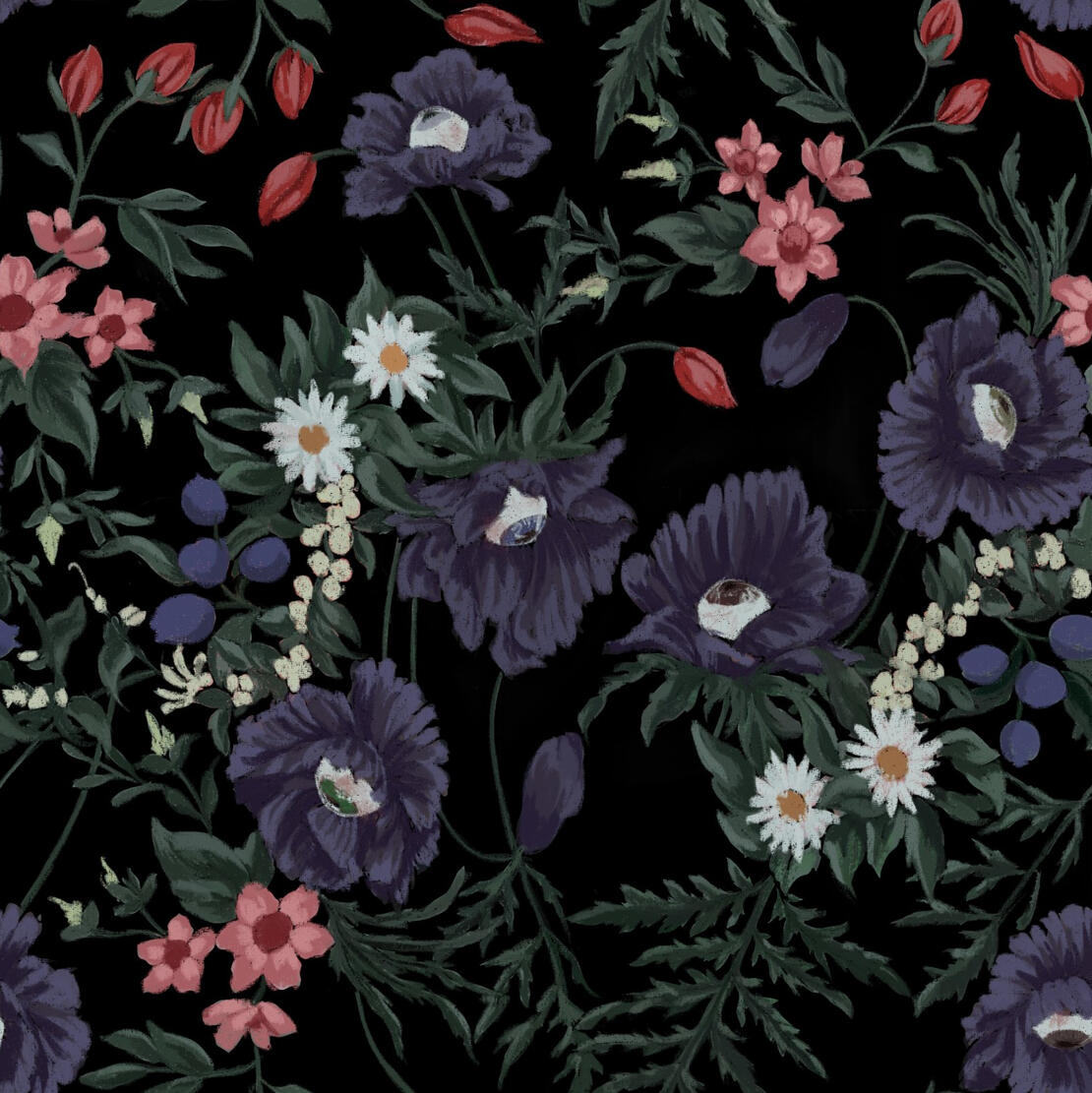 THE STAFF BEHIND GHM ZINE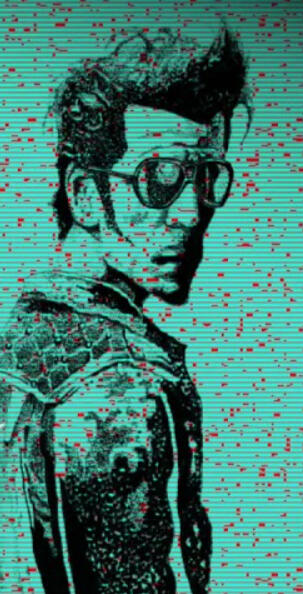 Danni

Yo, I'm Danni! Many eons ago in 2010 (holy shit) I started Fuck Yeah Grasshopper on Tumblr, and I've been kicking around the GhM fandom ever since. Most recently, I've helped out with the Kurayami Dance scanlation; I also wrote a retrospective on Suda51's career for Switch Player Magazine #44. I have a background in book publishing and PR, which includes both organizing tons of people and mailing out tons of books, so rest assured: I am prepared to bring you this zine and to be very best friends with my local post office again, lmao. I'm so proud and grateful to have been a part of GhM Zine volume 1, and I'm beyond excited to see what everyone brings to the table for volume 2. I'm on Twitter at @earthrealmer; free to check out my carrd for everywhere else I'm at online!
Garcia

I'm Garcia Hostpur, aka Arcade – I got involved with Grasshopper Manufacture through Shadows of the Damned (surprise!) and became a co-mod on Fuck Yeah Grasshopper in 2011. I've done everything from livestreams to podcasts about GhM as a whole. I have a background in freelance graphic design, illustration, and publishing books. I'm also the program director of a local community radio station, so I guess you could say that organizing huge projects and teams is something I'm very used to! Being a part of the first volume of GhM has been an honour and an incredible privilege, and I'm more than happy to bring another volume to the fan community I'm blessed to be a part of. You can find me on twitter at @arcade_test, my portfolio website here, or on the GhM Discord.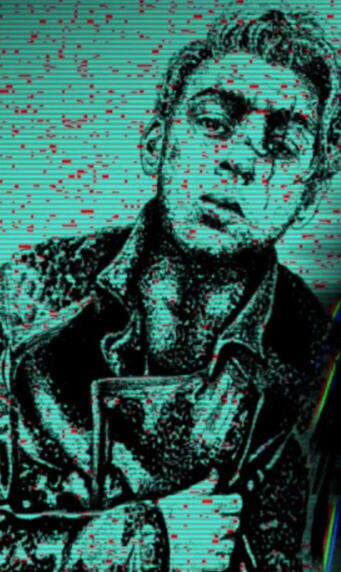 Contact
PLEASE DO NOT USE THIS FORM FOR THE INTEREST CHECK OR SUBMISSIONS

This is for general questions! You may also email us directly at [email protected].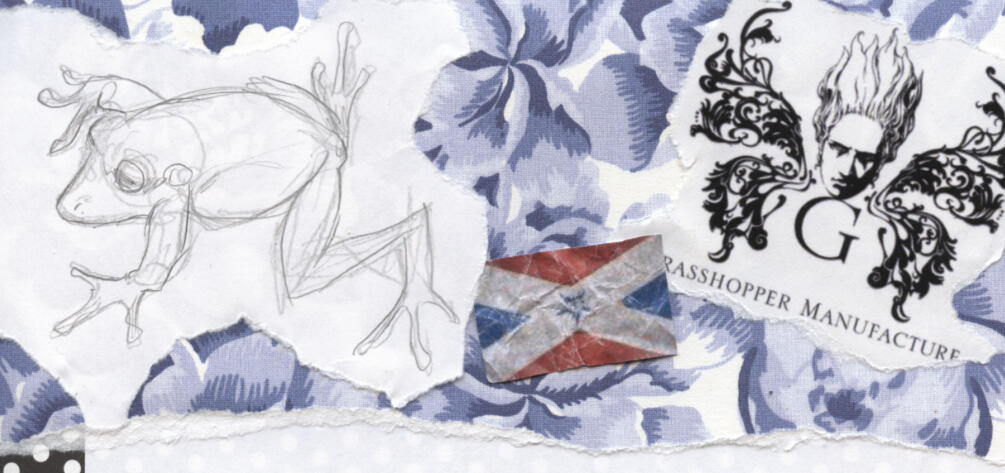 APPLICATION FAQ
(Applications for GhM Zine v2 are closed. Please follow us on Twitter for updates on future volumes.)

I want to join the zine! How and when do I apply? Applications for GhM Zine volume 2 will open on July 18, 2020 (12:00 AM PST) and close on July 25th, 2020 (11:59 PM PST). There will be two separate applications for writing and artwork.

For the artwork application:
You will share 3 samples of your artwork. Your samples can be in black and white, but we prefer to see finished works over sketches. Please mark any NSFW material.You will also need to provide your top 3 ideas for a zine entry.
For the writing application:
You will share 3 samples of your written work. Samples must be between 500 and 2000 words. Please mark any NSFW material.You will also need to provide your top 3 ideas for a zine entry.
If you would like to submit both writing and artwork, you will need to complete both applications.

Why do you need to see 3 different ideas?Many participants will be interested in creating a piece for GhM's more popular games, particularly No More Heroes. However, this is a GhM zine and not a No More Heroes zine, and we want to include as many different games as possible. We will work with everyone's preferences as best as we can, but if we receive too many submissions for any one game, we may have to ask you to work on your second or third choice.

Please have a back-up idea from another series if you will be applying to work on a No More Heroes piece. We will give extra consideration to applicants who want to create pieces for older, obscure, or less represented GhM games!

Can I apply with a completed zine submission?Yes -- as long as your finished submission has never been posted anywhere! Please make sure that your work fits all our guidelines before sending us your finished piece.

Who can apply? And how many participants will be accepted?All artists and writers over the age of 18 may apply. This project is English-language and based in North America, but international applicants are welcome!

We will be accepting up to 25 artists and up to 10 writers. This is to streamline the zine and keep it at a manageable size for the team. If you are rejected, please don't take it personally– we love to see lots of GhM fanwork and wish we could include everybody in this zine, but unfortunately it isn't feasible due to the mods' time and budget constraints. We encourage others to make their own zines and fanbooks outside of this one!

Which games will be included in this zine?We will be accepting artwork, fanfiction, and nonfiction work based on games created by Suda51 and Grasshopper Manufacture, excluding anime tie-in games (Samurai Champloo: Sidetracked, Rebuild of Evangelion, Blood+ One Night Kiss). This includes the Fire Pro Wrestling World DLC written by Suda51, Champion Road Beyond. We will also be accepting work based on any supplementary materials or short stories related to Suda51/GhM games, such as The Silver Case - Case #4.5: Face, Hand in Killer7, and Red, Blue, and Green. Finally, we will be accepting work based on the manga Kurayami Dance.

If you want to make something based on a work not listed here, please send us an email at [email protected]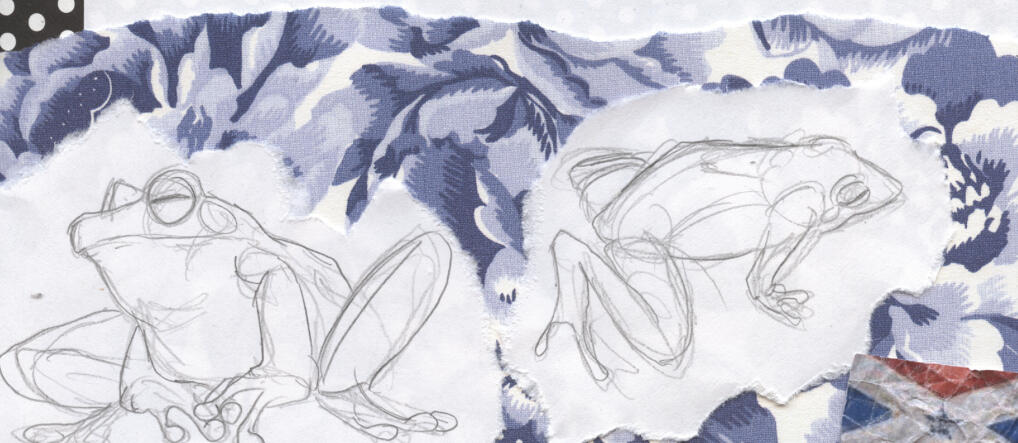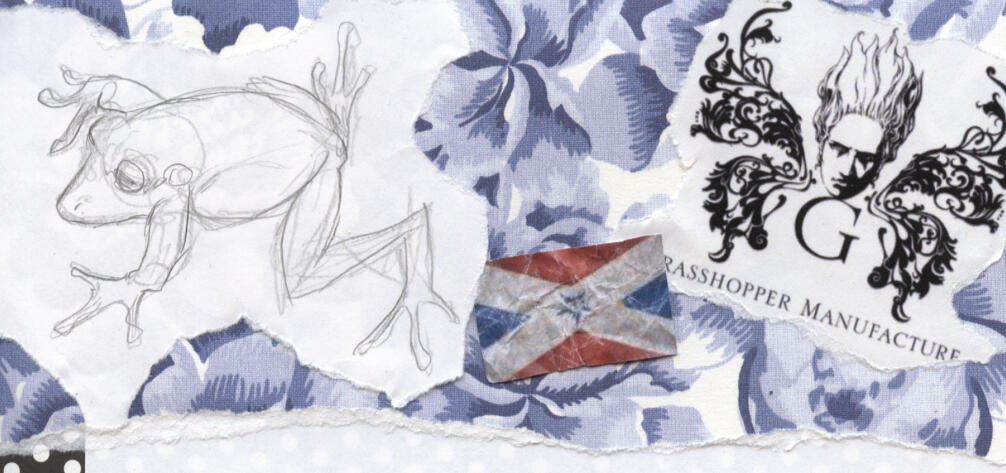 SUBMISSION FAQ
Once I'm accepted, how many pieces can I contribute? What are the submission guidelines?You may submit up to 2 pieces:

- Writing must be between 500-2000 words. If you are contributing 2 pieces, your pieces may total no more than 2000 words.
- Artwork must be full page, CYMK, and at least 300 dpi. The zine will be printed on A5 paper, portrait style. Below are the needed dimensions.

Without bleed area:
21.0 x 14.8 cm / 2480 x 1748
With bleed area:
21.6 x 15.4 cm / 2551 x 1819

Make sure to put your signature within the illustration area!

You can download a template here (psd and eps).

Digital and traditional work are welcome, but if you are creating traditional art, please ensure that your files meet these guidelines! These pieces may be illustrations or comics.

Are there any other rules on content I should know about?YES! GhM's games are wild and sometimes disturbing, but we want to ensure the safety, comfort, and well-being of all participants and readers in the creation of this zine!

Rated Mature: Blood, violence, and suggestive content are allowed! Extreme gore and explicit sexual content are not. Please use discretion, and if in doubt, shoot us a message at [email protected]

Keep Content Respectful: Depictions of sexual violence and content that constitutes hate speech or imagery will not be permitted under any circumstance. Plagiarism and art theft are also not permitted, and if you are caught, you will be dropped from the zine immediately.

Don't Be A Jerk: Obviously, we hope this will not happen, but if a contributor violates any of the above guidelines and refuses to comply after a warning, they can be dropped from the zine at any time. Additionally, we reserve the right to drop anyone from the zine at any point in time and for any reason, including harassment or inappropriate behavior.

How will you be tracking contributors? What happens if a contributor falls behind on their piece?We will have three check-ins: August 29th, September 19th, and October 10th. All final pieces must be submitted by October 24th. Any contributors who have not made a reasonable amount of progress on their piece by the second check, barring unforeseen circumstances or a personal emergency, will be dropped from the zine. Please contact the mod team as soon as possible if you are running late on your deadline!! Extensions will only be granted on a case by case basis.

What is the schedule for the zine?Please note that this schedule is tentative and subject to change! We will make an announcement in case of any major delays.

June 17: Initial announcement / interest check
July 1st: Interest check closes
July 18: Applications open (12:00 AM PST)
July 25: Applications close (11:59 PM PST)
August 1st: Application results delivered
August 8th: Final charity / contributor list announcement
August 29th: First check-in
September 19th: Second check-in
October 10th: Final check-in; contributors and GhM Zine team begin releasing teaser images/excerpts of final pieces
October 24th: Final pieces due
October 31st: Pre-orders open
December 1st: Pre-orders close; contributors and GhM Zine team can post final pieces
TBA (December - Early January 2021): Digital copies available for download; physical copy fulfillment